Fine Dining Baked Beans on Toast
1st February 2021
Fine Dining Baked Beans on Toast
Competition!!
Fine Dining Beans on Toast – Deadline Sunday 21st February 2021
Using a tin of beans and two slices of toast, consider how you could use them in a dish and present the food in a creative, appetising and appealing way (think how a posh restaurant would use them). Don't like beans? Choose a tin of spaghetti.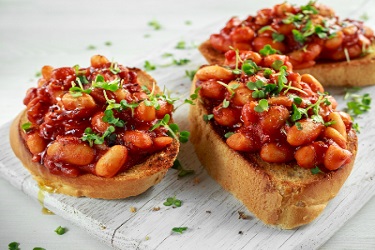 You are allowed limited extras to garnish – the main focus MUST be the beans and toast.  Feel free to get the whole family involved!
Email your creation to Mrs Caw        jra@allhallows.lancs.sch.uk
PRIZES TO BE CONFIRMED BUT WILL INCLUDE CONTRIBUTIONS FROM WARBURTONS
PART 2 TO FOLLOW: KEEP YOUR TIN CAN! WASH IT, DRY IT AND BE READY!