Counselling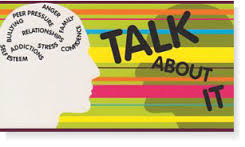 My name is Justin Joseph.
I am trained to provide opportunity for young people to talk about things that are concerning them in confidence, without judging them, and to help them work through these problems and the feelings that surround them.
What is spoken about depends on the individual but may concern stress, relationships, change, loss and distressing or traumatic events. My work with young people involves support which can benefit emotional well-being, behaviour and performance in school, at home and in relationships. Sessions are weekly and are held in a private room and usually last for one period. Appointment times are varied so that time is not lost from any one subject. Our meetings may be for a few sessions or longer term depending on the needs of the young person. This is reviewed regularly.
Should your son/daughter need to access this service your support would be greatly appreciated in showing them that this pastoral support is a normal and useful activity. I would be happy to discuss any concerns or questions you have about it.
There are various ways your son /daughter can access the service in school: pupils can refer themselves or can ask a teacher or Head of Year to refer them. There is also a posting box outside my room where they can post a note to me.
This is a confidential service which means it is a safe place for pupils to talk. The only time I am obliged to pass information on is if they or anyone else is at risk. This will always be done in line with the School Child Protection Policy.