STEM Tomorrow's Engineers EEP Robotics Challenge
5th March 2020
STEM Tomorrow's Engineers EEP Robotics Challenge
The Tomorrow's Engineers EEP Robotics Challenge March 2020 – Presentation Award & UK Finalists
This year we have had such a large turnout to STEM we have combined a number of year groups for the competition to give everyone support and a chance to take part.  On Tuesday 3rd March, a group of Years 7-9 headed to the iSTEM Centre at Preston's College for one of the regional heats of the competition.  The 9 members of the team, and their 2 mentors, found themselves in a sea of 13 other schools from the North West all competing for a place in the National Final.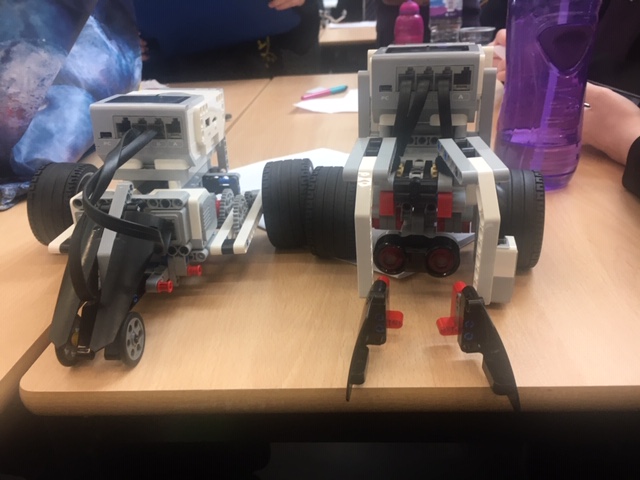 It was a rigorous day of robot challenges including programming their robot to complete 8 complicated challenges: from performing a dance, to safely collecting environmental waste, a team work challenge to build the slowest marble rollercoaster from a limited number of paper cups and plates, presenting a research project to a judging panel about an environmental issue (recycling rainwater to use in the home), a speed trial challenge and a presentation about their robot design and the challenges they faced whilst designing and programming.  They even managed to squeeze in an interview for Radio Lancashire!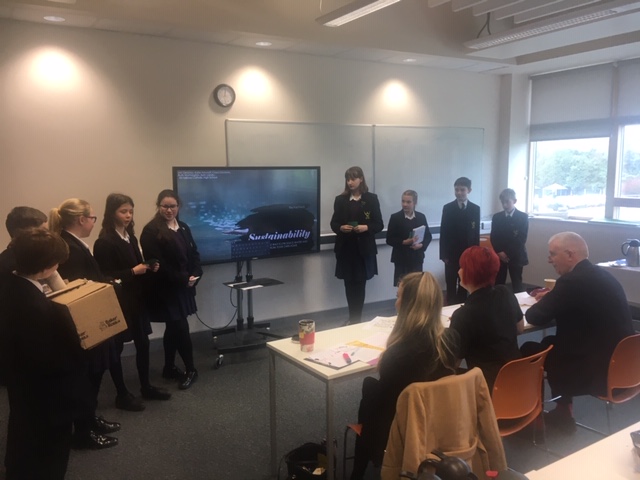 After the scores were compiled the pupils were delighted to be awarded with the Presentation Award which they thoroughly deserved.  The icing on the cake came when they announced the runner-up on the day which was us and meant that we had gained a place in the National Final on the 13th March 2020, at the Birmingham NEC.
All the pupils thoroughly deserved the award.  The team comprised of Erin Delaney, Kathryn Ashcroft, Ciara Davidson, Ruth Worthington, Beth Landry, Joel Hodgson, Theo Kimmins, Kristian Lowe, Matthew Howarth and their two mentors Tom Parkinson and Jacob Forster-Leith.  A special mention also goes to the rest of the STEM Club who have been working hard with the team during the preparation phases as well as their mentor Mr Caw.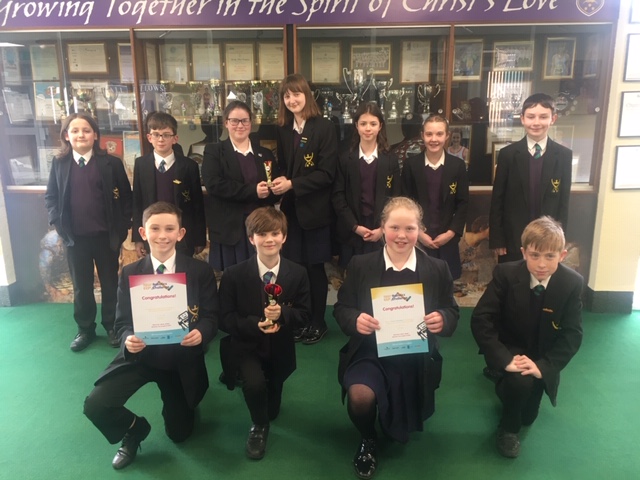 Now the hard work continues as we prepare for the final in a week's time with new challenges.  Good luck and well done to everyone involved.