United Utilities Vlogstar Competition
27th November 2017
United Utilities Vlogstar Competition
Congratulations to Jacob Walne in Year 8 who has won the United Utilities Vlogstar competition!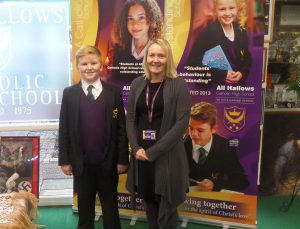 He was shortlisted with 4 other schools out of the 500 who applied. Jacob secured the most votes and was crowned winner. He wins £250 of vouchers for himself as well as £1,000 for the school.
Jacob has been invited to a presentation ceremony at the headquarters of United Utilities in a few weeks time.
Many congratulations Jacob!