14th June 2018
Governing Body Update
Mr Mike Perry
Mr Perry has been a Governor at All Hallows since 2004 and for the great majority of that time he has been the Chair of the Governing Body. Mr Perry is highly respected and much loved by staff and pupils alike at All Hallows. He has decided to step down from his role as a Governor with immediate effect and we will all really miss him. There has barely been an event over the last 14 years which he has not attended. Hi is very proud of our school and the achievements of all of our pupils and we are equally proud of the way in which he has led this community with such a positive, smiling approach.
We are spending time in and out of school this week formally thanking him for everything he has done for us over so many years and the whole of the All Hallows community would like to thank him and wish him every happiness in the future.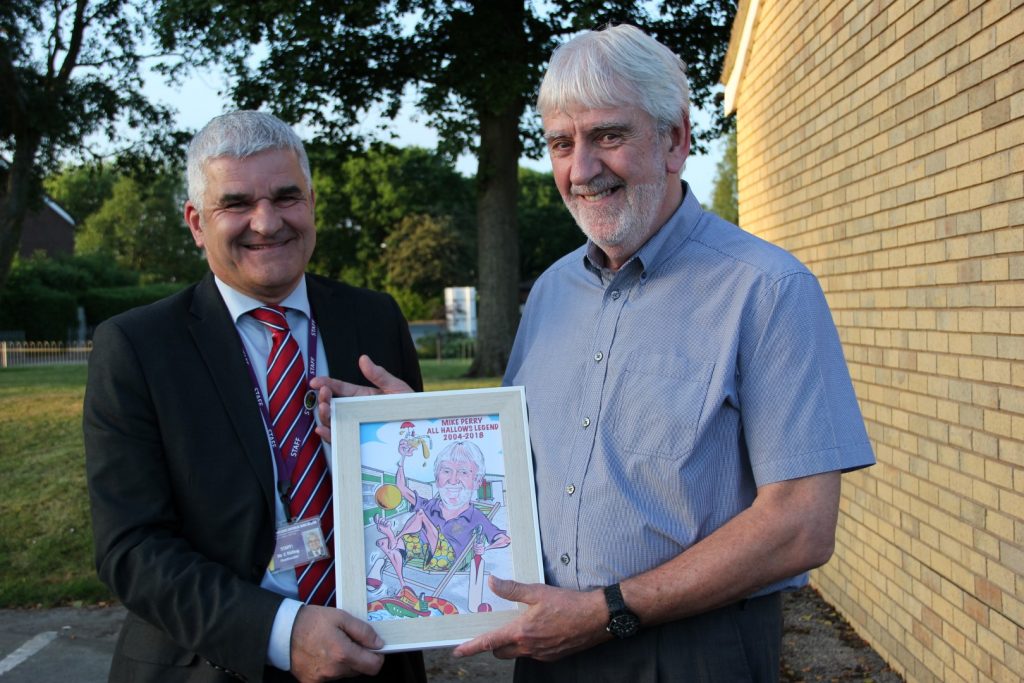 Mr Bill McMahon
At the Summer Term Full Governors meeting, Mr Bill McMahon was elected as our new Chair of Governors. We would like to congratulate Mr McMahon on this appointment and wish him every success in his new post.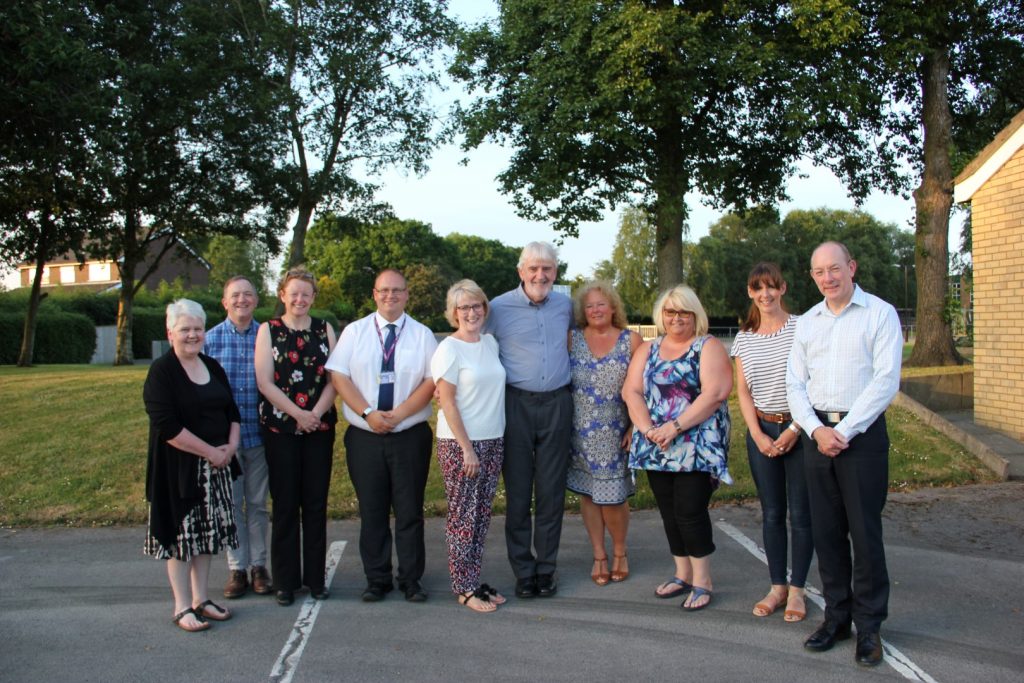 The 2017/18 Full Governing Body