5th December 2017
Headteacher Appointment
The Governors are delighted to announce the appointment of Mr Chris Horrocks as Headteacher of All Hallows from 1st September 2018.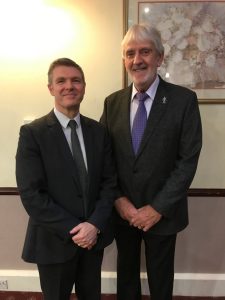 Mr Horrocks, pictured above with Mr Perry, Chair of Governors, will relinquish his current role of Headteacher at St Bede's Ormskirk to replace Mr Riding, who retires at the end of August 2018.
Everyone at All Hallows wishes Mr Horrocks a long and happy association with our school.